Red Dragon from Microsoft Publisher 98 (
Permalink
)
Mood:
spacey
It's strange to look through the clip art gallery on this Microsoft Publisher 98 cd. This is where I got the dragon from for the beginning days of my website.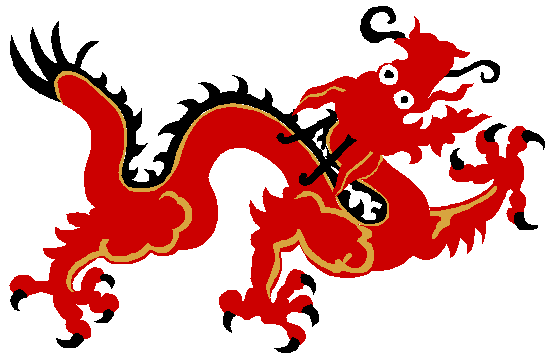 I changed the colors to suit me and it was basically the mascot of my website for a long time. Now it sits around as forgotten symbols on my blog. *smirks* How times change.
I'm both bored and creative. I've been thinking of using some of these horrible cliparts to add a whimsical feel to the website but I'm also way too bored to even start tinkering with HTML files. I don't think I'll ever make another big website again. It's something to think about though!
Posted by Blue Green Gem at 5:28 PM EDT