2010 Holiday Village in Winter - Bakery (
Permalink
)
Mood:
caffeinated
Now Playing: Lucky Star by Prima Donna (Tim Dawes remix)
Topic: Active Worlds
A couple days ago, I decided to finally take up one of the contest lots. I didn't want to do the train station and I was split between the toy store and bakery. I finally decided to do the bakery. I did lots of searching on Google's image search to find various bakeries.
12/08/10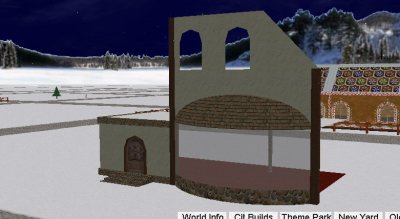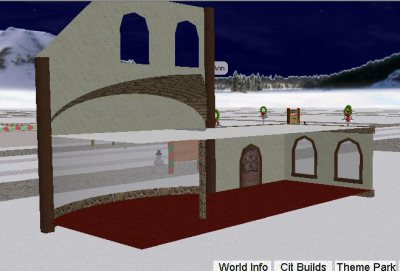 I don't think I'm done with it. I keep walking around because it feels like I've missed something. Contest doesn't end for a while so I can just keep tinkering with it when ideas come.
Posted by Blue Green Gem at 6:44 AM EST