Active Worlds - Mystery Location guessed (
Permalink
)
Wow!
Mystery Location
in the
ActiveWorlds newsletter
is revealed and it turns out that I won! A free month was credited to my citizenship. Very awesome!
(Oh, quick note. Most of the links below only work on IE and if you have Active Worlds browser open. They'll teleport you to the exact location.)
-----------
QUOTE
Blue Green Gem was the only to locate last edition's Mystery Location, which was in AW at 2141.67N 1516.93W 0.04a 54.
-----------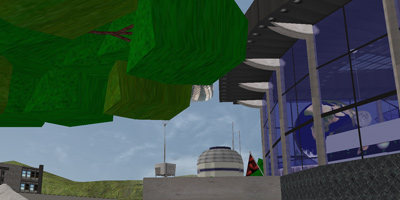 This spot is near R Town's GZ. It's looking over the side of Riff's Space Museum Planetarium.
R Town also has a Wiki page: R-Town on Active Wiki.
Posted by Blue Green Gem at 5:24 PM EDT